What we are ALL about
Imagine sitting in the back of a classroom with your head down. Your teacher pauses from her lecture and asks the class a question. All around you arms fly in the air hoping to be called but yours is not. You sink lower in your chair because the chapter you were suppose to read last night wasn't read, and why? Well your mom doesn't know how to read, and your dad is always working so he can't help you, and so where does that leave you? In the back of the classroom hoping not to be called on because you don't know how to read. 1 in 4 adults in the United States don't know how to read past a 5th grade reading level.
Adele's Literacy Library (A.L.L.) is a tax exempt organization with a mission to empower people of ALL ages to understand the importance of literacy. Founded in 2008, by CEO Adele Ann Taylor Adele's Literacy Library has empowered over 25,000 people thus far. Through our various programs, A.L.L.has been able to become global. Adele's Literacy Library has donated over hundred thousands of books for various non profits, schools, daycares, and businesses. For more information, visit our programs.
Leadership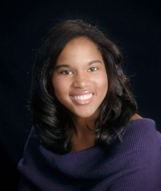 Founder/CEO: Adele Ann Taylor is the Founder/CEO of Adele's Literacy Library a 501 (c) (3) organization dedicated to empowering people of ALL ages to read. Adele's Literacy Library has created several programs such as Storytelling with Adele, Read ALL You Can, ALLSaysGo, Success for ALL, and ALL Stars. Since the establishment of Adele's Literacy Library in 2008, A.L.L. has been able to reach thousands of people while growing readers one book at a time.Because of Adele's philanthropic efforts she has received numerous recognition BET M.A.D Black Girl, Nickelodeon HALO Award, Global Teen Leader for three dot dash amongst others. Adele is able to continue her philanthropic efforts as a Bonner Scholar at Spelman College majoring in International Studies. She is also heavily involved as a Spelman College Model United Nations Team Member. Adele plans on becoming a corporate attorney with a vision to open her own practice one day.
We look forward to your support as we reach our goal to obliterate the illiteracy rate…just one book at a time.